WHO IS äöü?
äöü (Patricia Bechtold / Johannes Karl)
äöü is the collective founded in 2018 by Patricia Bechtold and Johannes Karl in a regional train between Gießen and Bochum. They work with elements of theatre, performance and installation.
They break down, collage and animate influences from everyday life, language, art and theory in search of new narrative forms and spaces. They collect and explore everyday objects, shape them into formations on stage, relate to them through their own bodies, draw structural relations between and to things.
Before establishing äöü, Patricia Bechtold and Johannes Karl met at the Zimmertheater Tübingen where they developed performances together in collaboration with artists and amateurs. In 2019, they were part of the west-off theatre network. Their works have been presented at various festivals, including FAVORITEN FESTIVAL 2020, HAUPTSACHE FREI #7, Zeitzeug_Festival Bochum, MADE FESTIVAL 2022, RADAR-Festival Potsdam and HTA-Tag in Frankfurt am Main. 2023 they won the Ostholz Prize for their artistic intervention "Waldbaden//auf Kur".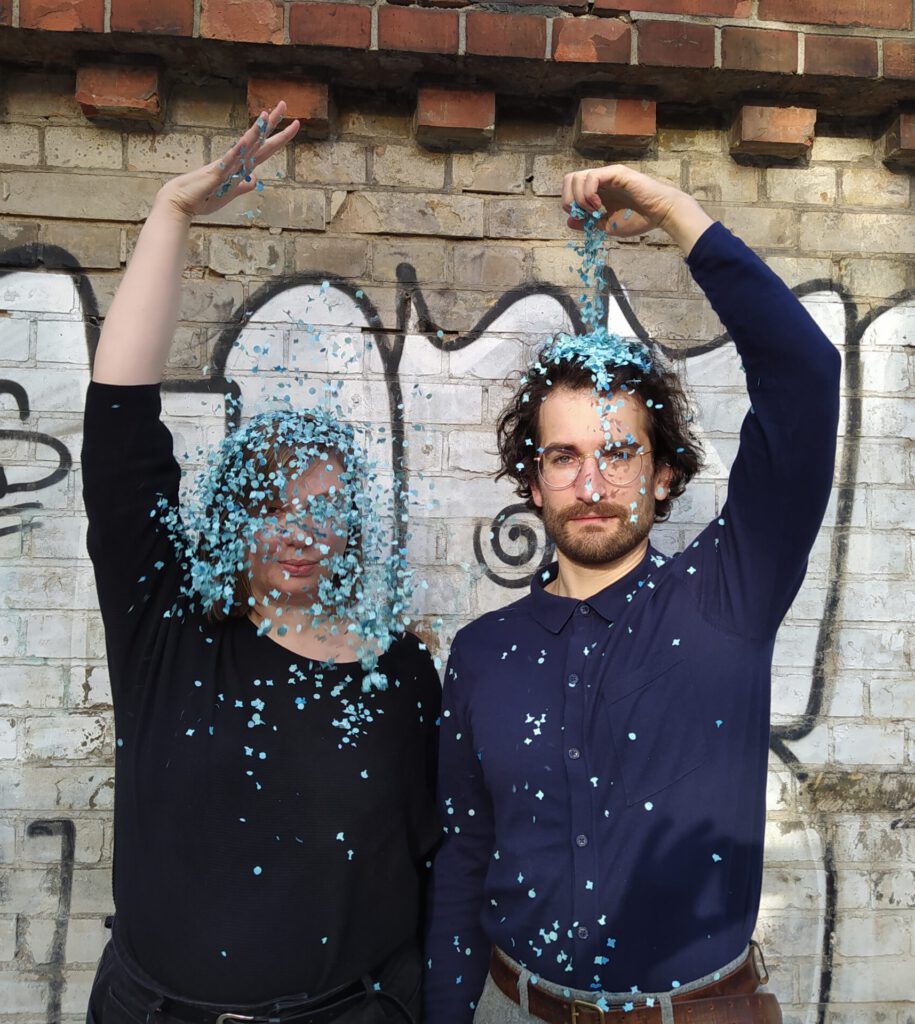 Picture: Kerstin Porges